Bin Database: Credit Card Bin Checker
The Issuer identification number (IIN), Bank Identification Number (BIN) also known as the credit card bin number are different names ofthe same thing. It is a unique numeric identifier that is used to identify general characteristics about bank cards in the payments industry. It allows you to identify details such as: name of the bank that issued the card, the card funding type ( Debit or Credit ), global card schemes like Visa, MasterCard, Amex, card category levels such as (personal) or commercial (business) or card product name such as Classic, Gold, Platinum country of origin.

By performing an IIN Lookup you can also identify the financial institution name (issuing bank name) of co-branded cards. Those are cards issued by banks in joint sponsorship with the retail merchants and bin sponsors who issue reloadable prepaid cards and non-reloadable gift cards.

You may try the demo search with some of the following examples: 527346 Revolut, 422803 movo.cash, 559900 Yandex, 440393 cash.app Virtual, 484718 Vanilla, 377750, 372888, 375150 Bluebird
From the bindatabase you can identify card details. This free online bin database checker is a demo of our corporate service. To avoid the limitations of the free BIN search, you can purchase our payment card identification (PCI) products from the order section.


Example IIN 546616
Example description of the values and data fields in bin table below based on Issuer identification number Lookup.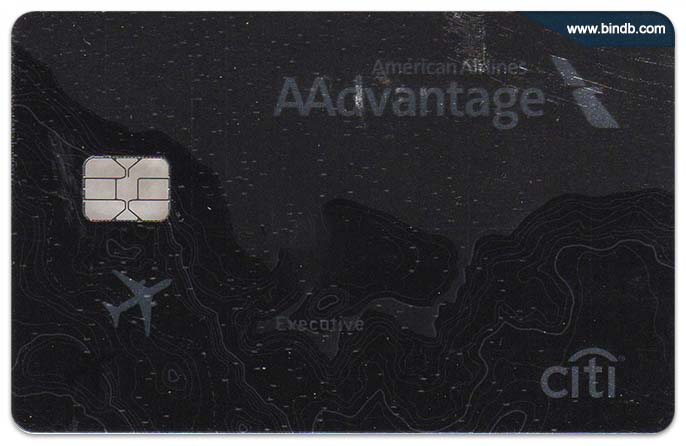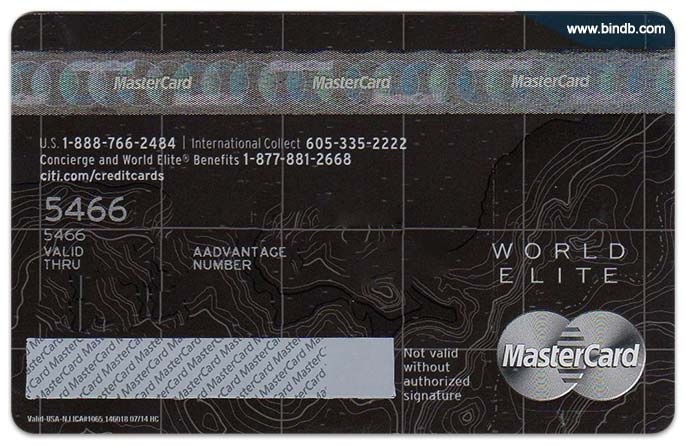 | Values | Data Description |
| --- | --- |
| 546616 | Issuer identification number (IIN) aka Bank Identification Number (BIN) by ISO 7812 |
| MASTERCARD | Card scheme (Card issuing payment network brand) |
| CITIBANK N.A. | Issuing financial institution name (Identify card issuer bank) |
| CREDIT | Card funding type (Determine Debit or Credit Card) |
| WORLD ELITE | Card category level (virtual, prepaid, classic, gold, business, corporate, platinum etc.) |
| UNITED STATES (US) | Country officially ISO 3166 name, ISO 3166-1 alpha-2 standard code |
| AMERICAN AIRLINES AADVANTAGE EXECUTIVE | Extended Co-Branded / BIN sponsor information or additional category level |
| 1-888-776-2484 OR 605-335-2222 | International or/and domestic Phone number (card customer assistance service line) |
| 399 PARK AVENUE, NEW YORK, NY 10043, USA | Address of headquarters with state and postal (zip) code location |
| WWW.CITI.COM | Official website domain name |
PCI Data File: Payment Card Identification Directory
The PCI Data File provides an extract of the BIN Directory data we have available. The PCI Data File membership also comes with 12 months of updates to the data file.
This service is excellent for companies that could benefit from accessing the entire data set of IIN records instead of identifying them one by one through the API.
---
Web User Interface and REST API
Payment Card Identification (PCI) Web Service is software as a service (SaaS) solution designed with accessibility and ease of use in mind.

The service provides access to a modern, fast and secure REST based API which allows developers to easily implement the IIN Lookup feature in your business processes.
---